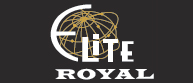 Royal Elite General Trading Company is one of the leading Kuwaiti companies specialized in military affairs. Since its establishment in 2007, Royal Elite has successfully and successfully carried out important and sensitive projects in the region.
Royal Elite has been able to conclude contracts for major military projects. Its projects include securing equipment, weapons and military simulators for all armed forces in the State of Kuwait (Ministry of Interior - Ministry of Defense - National Guard).
Through an interesting business mentality, the company has established important relationships with the public and private sectors, gained international partners and forged global relationships with leading companies in various fields such as::
ARQUUS - the new brand name of Renault Trucks Defense - France
Dynamit Nobel Defense (DND) - Germany
Guardaris - Slovenia
In a nutshell, we at Royal Elite Co. are keen to provide products and services to all concerned authorities according to our fundamental principles, which leads us to opening new chapters in a success story that is simply unique in the world of military technology.
Our Partners