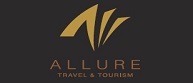 At Allure Travel, we focus on customizing our services to suit the varied needs of our corporate clients. Our innovative travel solutions include budget as well as luxury packages that offer
Hotel Reservations, Airline booking, Car Rental, Travel Insurance, Limousine Service, Cruise Travel, Yacht Rental, Private Jet Charters And many more creative, out-of-the-box solutions, tailored perfectly to your travel needs.
Our services to corporate clients include:
Complete business travel planning services
Executive & VIP travel planning management
Group, meeting & event travel planning
Luxury Vacation Planning & Independent Travel Services, including cruises, hotel and resort packages, tours, customtailored vacation packages
To come up with the perfect itinerary can be a complicated process, but our team of highly-qualified travel and tourism professionals are at your disposal to help you every step of the way.
Contact us today to plan your perfect holiday!