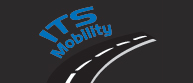 ITS Mobility was founded with the specific mission of becoming a leading organization for the supply, installation and maintenance of traffic management systems in Kuwait. ITS endorses the highest international practices and standards; it is committed to obtaining its great reputation by enduring long-term relationships with clients through strong communication
agreements..
The company supplies, installs and maintains a range of traffic management systems such as intelligent transportation systems, traffic surveillance systems, traffic signal systems, traffic data collection and communication systems. ITS Mobility is set to provide top quality offerings in terms of its services and end product. While striving to be highly competitive in pricing and value, we will not compromise quality for price. ITS Mobility has a proven record for the management and delivery of projects on time and as quoted, while providing flexibility and cooperation with all the involved factors. Our staff has extensive experience in the field of traffic management, traffic control system installation and system integration, in addition to the operation and management of business practices responsive to customer needs.
Moreover, ITS Mobility provides system design and system integration – which makes the company a source of turnkey solutions for our clients.
Through its projects, ITS has prevailed in creating and maintaining the trust of investors in the Kuwaiti market and internationally.
Our Partners