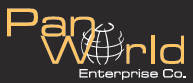 PANWORLD has expertise in the medical solutions; field hospitals border Security systems, Electrified Fences and control room systems. Ever since PANWORLD established it has undergone continuous growth until it became a large establishment. It has grown significantly to become one of the trusted solution providers for many organizations. PANWORLD offers full suite of solutions to meet the customer needs.
PANWORLD represents large establishments like ZEPPELIN and MITSUBISHI. PANWORLD provided solutions include:
State of the art ZEPPELIN Medical systems and mobile hospitals
Mitsubishi Display Wall System for different governorate departments
Border security & monitoring system and Electrified fences
Emergency vehicles visual warning system for MOI Kuwait
Software development
Control Rooms integration
Project Management and supervision
PANWORLD has a diverse and qualified work force to support installations and provide customers/partners timely support. The PANWORLD team, are trained to the highest standards to provide complete and comprehensive solutions. This high level of expertise, experience and commitment has enabled PANWORLD to attain highest credibility and an impressive list of satisfied clients.
Our Partner